Contact Us For Your Legal Needs in Briarcliff Manor, Mount Kisco or Westchester County, NY
Experience | Dedication | Results
Dealing with piles of paperwork and legal jargon can make even the simplest legal procedures overwhelming. For hands-on, personalized legal assistance, turn to Susan G. Parker Law Associates, P.C. in Briarcliff Manor, NY. After working one-on-one with a knowledgeable local estate planning attorney, you'll have confidence that you're making the best decisions for you and your family.
Whether you need an attorney to help you with estate planning or to probate a loved one's estate, our law firm is ready to help. Susan G. Parker, our lead attorney, will guide you through every step of the process.
Call 914-923-1600 today to schedule a consultation.
1
Avoid any costly mistakes or future disputes
2
Ensure everything is submitted properly and on time
3
Tailor a personalized plan that's best for you and your family
4
Have a direct point of contact for any questions or concerns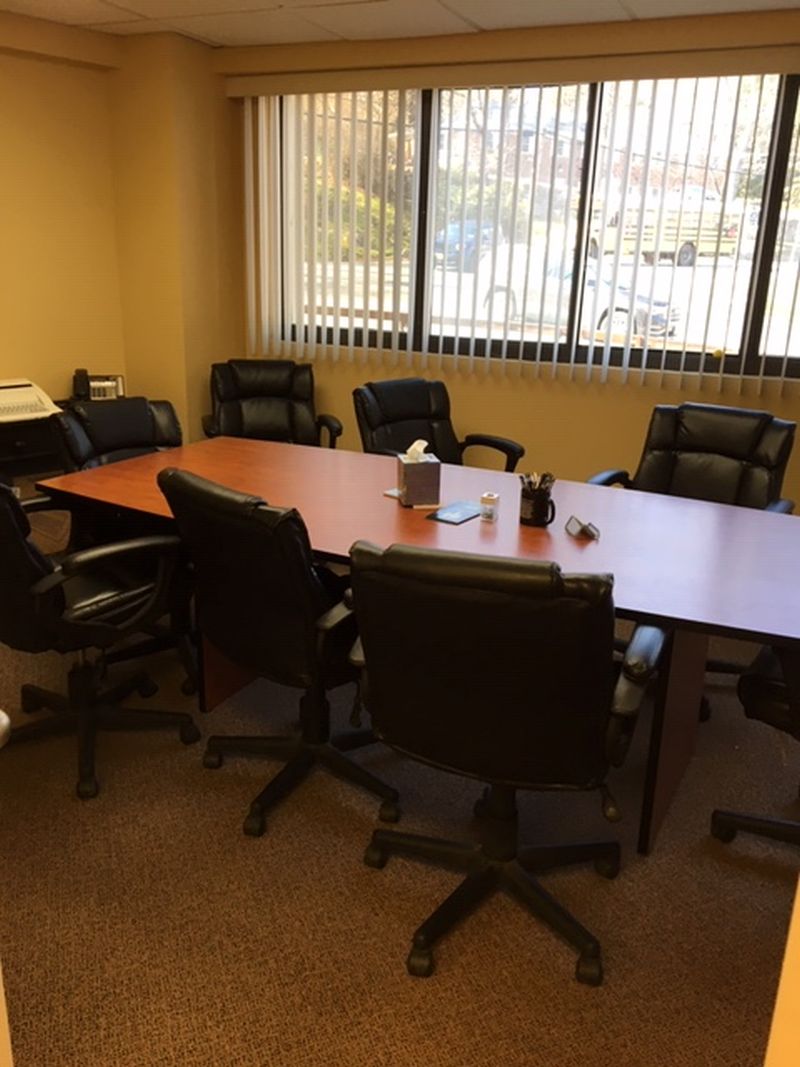 FEEL FREE TO EMAIL OR FOLLOW US ON OUR FACEBOOK TO RECEIVE YOUR COPY
On the 'Contact Us' Form, please specify if you're inquiring for the free book or a legal matter quote on the 'Message/Suggestions' box.
New York State Bar Association
Westchester County Bar Association
Florida Bar Association
Briarcliff Manor Chamber of Commerce
A lawyer who makes you feel comfortable & taken care of
Susan helped my grandfather with his will & estate. We had several meetings with three generations of our family at the table, each time Susan answered all of our questions, provided a view on pros and cons and drafted several options so our family could confidently make a decision. She was prompt in her communication, avoided jargon and was attentive to detail. Shortly after, I looked to Susan for advice on a new business venture; she was equally as helpful with those matters. I would highly recommend her!
Posted by Howard | APRIL 27, 2020
★★★★★
Will preparation under viral lockdown
We contacted Susan about preparing our wills, living will, power of attorney, etc. The process was well underway when NY state went on lockdown. And then it stalled–until Susan informed us that Gov Cuomo acted to allow virtual signing and witnessing of the documents. The Zoom call (with witnesses arranged by Susan) went off without a hitch and we finalized the paperwork. We highly recommend Susan to anyone in need of legal counsel within her area of expertise.
POSTED BY HOWARD | APRIL 27, 2020
★★★★★
Great
Susan helped us with our estate planning and made a complicated topic easy to understand. She is very patient and walked us through each component of the planning process. She was happy to meet in person and go through all our questions until we were comfortable. She genuinely cares about your specific situation and pragmatic in her approach. We highly recommend her to anyone seeking a highly professional lawyer.
POSTED BY ANONYMOUS | FEBRUARY 14, 2020
★★★★★
Top Professional
Susan is a true professional not only because she knows her craft, but because she uses her knowledge to find creative and cost effective solutions and was an excellent negotiator. Additionally, many clients complain about fees they have to pay their attorneys – I don't regret a single dollar I paid to Susan – she saved us a tremendous amount in what could have been excessive legal and accounting costs by doing her job quickly and efficiently, rather than by running up billable hours. I will gladly use Susan again if/when the need arises and will recommend her without reservation.
Posted by Howard | MARCh 09, 2019
★★★★★
Totally Impressed
I sought Susan's legal advice on an existing Will and was impressed with her kindness, compassion, and ability to answer any question I posed to her. Susan is confident, very knowledgeable, and responds immediately to all emails. She is both proactive and reactive and I plan to hire her for future business. I have recommended Susan to family and friends and hope they will do the same.
POSTED BY HOWARD | AUGUST 05, 2021
★★★★★
Excellent Experience
We hired Susan to prepare a complete set of estate planning documents. We had many questions and concerns and Susan answered them all with patience and thoroughness. She is a real professional and I would highly recommend her to anyone.
POSTED BY ANONYMOUS | FEBRUARY 27, 2021
★★★★★
Wonderful Experience!
I chose this firm based upon posted reviews on Google and Avvo. I am very happy that I did. I was seeking assistance regarding documentation associated with WBE certification. I worked with Susan G. Parker and Jacqueline Johansen. Both were professional, responsive (in a timely manner) to all of my questions, and provided me with the quality documents I required. I already have referred this firm to colleagues.
Posted by Howard | JANUARY 28, 2021
★★★★★
Estate planning
Susan Parker was able to complete the estate planning needs that Anne and I had. Susan was both professional and amicable in explaining all of our questions. I have already recommended her services to a friend.
POSTED BY HOWARD | MARCH 09, 2021
★★★★★
Susan is knowledgeable and has your back!
Susan helped me with my estate planning initially. She guided me through an arduous process seamlessly. She is extremely knowledgeable. While I was in her office, I notice a business start up book she authored. Since our initial meeting, I have worked with Susan on starting and now running my CBD business, Ergo Hemp Co. CBD is a new market and the laws regarding the industry are intricate. Susan made everything clear! I know she is looking out for me and that is what is most needed when it comes to having a lawyer on your side. I HIGHLY recommend Susan!
POSTED BY ANONYMOUS | OCTOBER 10, 2019
★★★★★